Finnabair Mixed Media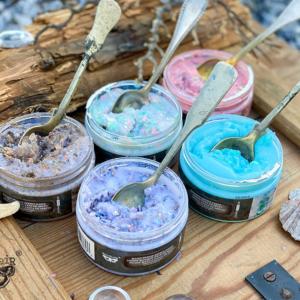 Anna Dabrowska, also known as Finnabair, is a Polish mixed-media artist, teacher, and product designer who just happens to live in Ireland.
She loves challenges, experiments, and developing new techniques and skills. Anna believes in artistic recycling and just adores texture, paints, and flea market findings that she incorporates in her artwork.
Transforming plain objects into art while being true to her inner voice is her main source of inspiration and creative energy.
In addition to working on her own line of inspiring mixed-media products for Prima Marketing, Anna also runs a creative blog filled with tutorials created by her team and herself, She is an
internationally-acclaimed teacher who also offers online mixed-media classes. Anna focuses on showing techniques, ideas, and tips, but also tries to spread love and enthusiasm for arts and crafts while underlining the therapeutic and liberating power of creativitv.
Finnabair Mixed Media